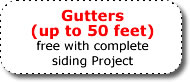 New siding from Budget Construction Company is an investment in savings for the future. No matter your siding preference, we can meet your individual needs and desires. It is the perfect way to protect your valuable home and enjoy years of lasting beauty and value.
Consider increasing the value of your home by adding long-lasting siding.
Another unique characteristic is the remarkable peach-smooth finish, which replicates the natural look of a painted wood surface.
Chicago Types of Siding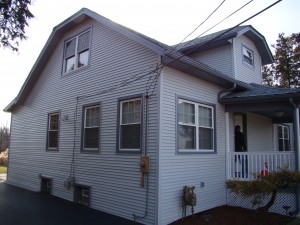 Standard Vinyl Siding – Excellent value and durability! Some sidings are good in dry climates, some in wetter climates, etc. And still others, like vinyl, are good in all types of weather conditions. Vinyl Siding is made from PVC (polyvinyl chloride) and has begun to be used in construction more and more all the time. They can be fashioned to resemble wood.
Seamless Vinyl Siding – No visible seam patterns. Just clean, unbroken lines that accentuate architectural design and details.
Wood Siding Options – Many home owners still prefer the natural beauty of wood siding to that of newer materials, but choosing the correct wood for the geographical area can be tricky. Be it cypress, cedar, or redwood, the oldest and most prevalent look good and offer excellent insulation.
Chicago Siding | Chicago Home Siding | Chicago House Siding