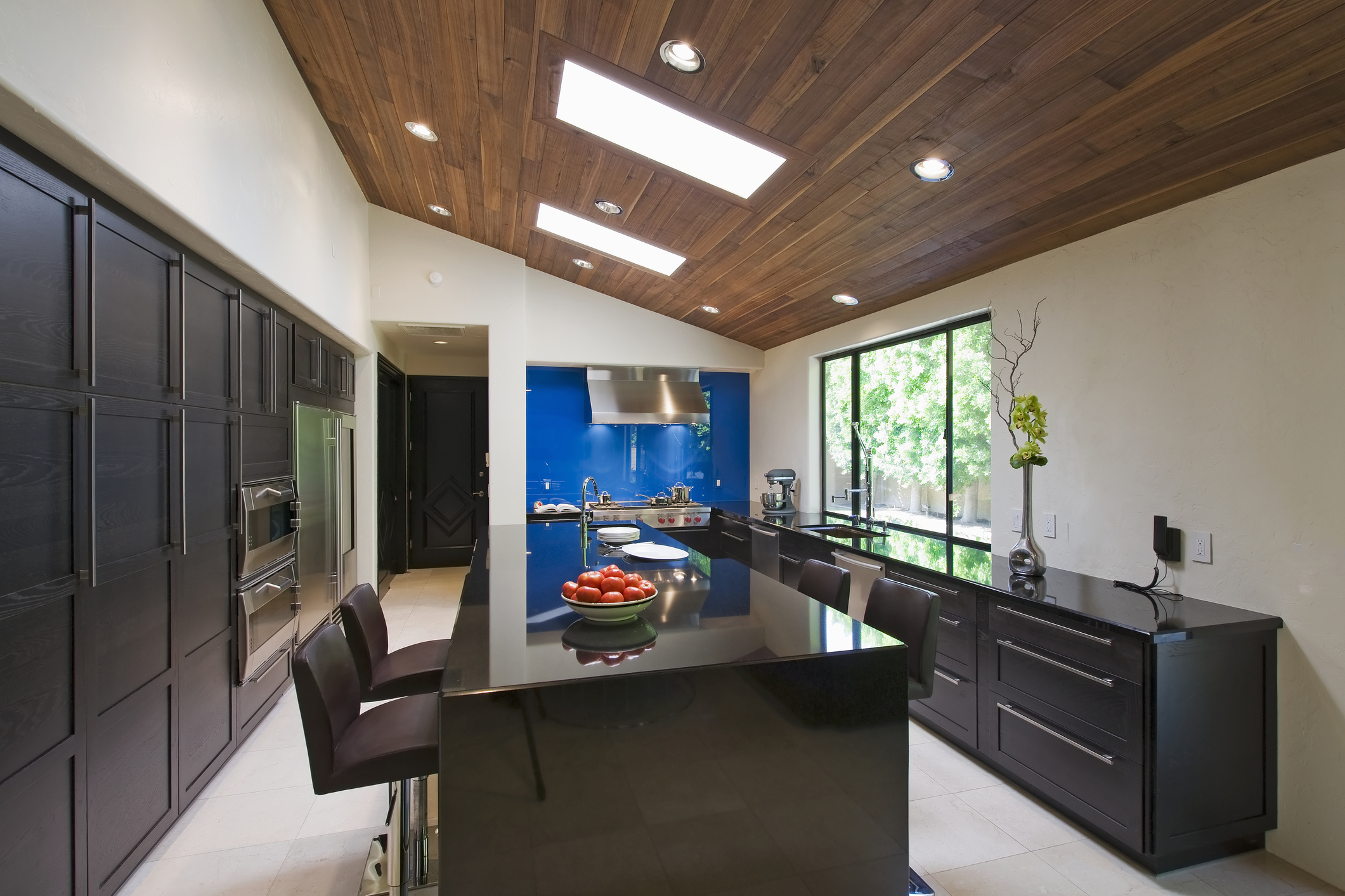 Chicagoland winters are depressing, literally. The exact cause of seasonal affective disorder – also known as winter depression – is unknown, but it is a fact that depression may be caused by a lack of sunlight. Translation: You need more bright light to get through winter, especially if you are cooped up inside three or four months of the year. An inexpensive solution is adding one or more skylights to your home, particularly in areas lacking natural sunlight.
At Budget Construction Company, we have a 40-year history of beautifying houses in Chicago and throughout Illinois with affordable and stylish home renovations, including new doors, windows, dormers, in-law suites, and kitchen and bath remodeling projects. Let our friendly and experienced design staff show you the potential of your own home, starting with a few simple ways to add more natural light throughout your residence before Old Man Winter comes calling.
Brighten Your Days with a Skylight
If space is at a premium in your home and there are fewer windows than you prefer, adding a skylight can be a quick and inexpensive means of bringing natural light inside, while adding a touch of style to nearly any room. In many cases, our designers create plans to integrate a skylight into specific rooms, including the kitchen, bathroom, a walk-in closet, and even reclaimed attic space.
Here are some things to look out for when thinking of adding a skylight to your home:
– A skylight can provide up to 30 percent more natural light than a vertical window.
– Today's skylights are high-tech, integrating special coatings on glass panes to reduce ultra-violet radiation and control heart transmission.
– Demand a skylight that is energy efficient, with glass that has high R- and U-values.
– Look for inexpensive, "nice to have" features, such as blinds, shades, and screens that will provide ventilation on warmer days – and keep bugs or other critters from making themselves at home in your home.
Types of Skylights
At Budget Construction Company, we design and install two types of skylights that complement any décor in your home. These include:
– Fixed skylights. As the name implies, fixed skylights provide illumination and little else. They are normally flat or dome shaped and are often installed in secondary bathrooms or walk-in closets. Fixed skylights are inexpensive, but do the job.
– Operable skylights can add a little more pizazz to your home. Many of these, also known as "venting" skylights, allow air to circulate thanks to hinges at the top which allow the skylight to be opened a few inches – if the weather cooperates. These types of skylights can be up to 40 percent more expensive, but the cost is sometimes mitigated in the warmer months by letting in cooler air or drawing warm air out when combined with an attic fan. A venting skylight can be used with air conditioning because cold air stays close to the floor.
Years ago, skylights were nothing more than ceiling-mounted pieces of glass wedged in a frame that did little more than bring in occasional light. Today, they are so much more – energy efficient, affordable, and stylish. If you are interested in learning how to add a skylight to your home, we would be happy to review design options and features, including blinds, shades, and tinting. Different combinations are available to meet your goals and budget.
For more information or to arrange a free in-home consultation, contact us today at 773-283-9200 or chat with us live online.