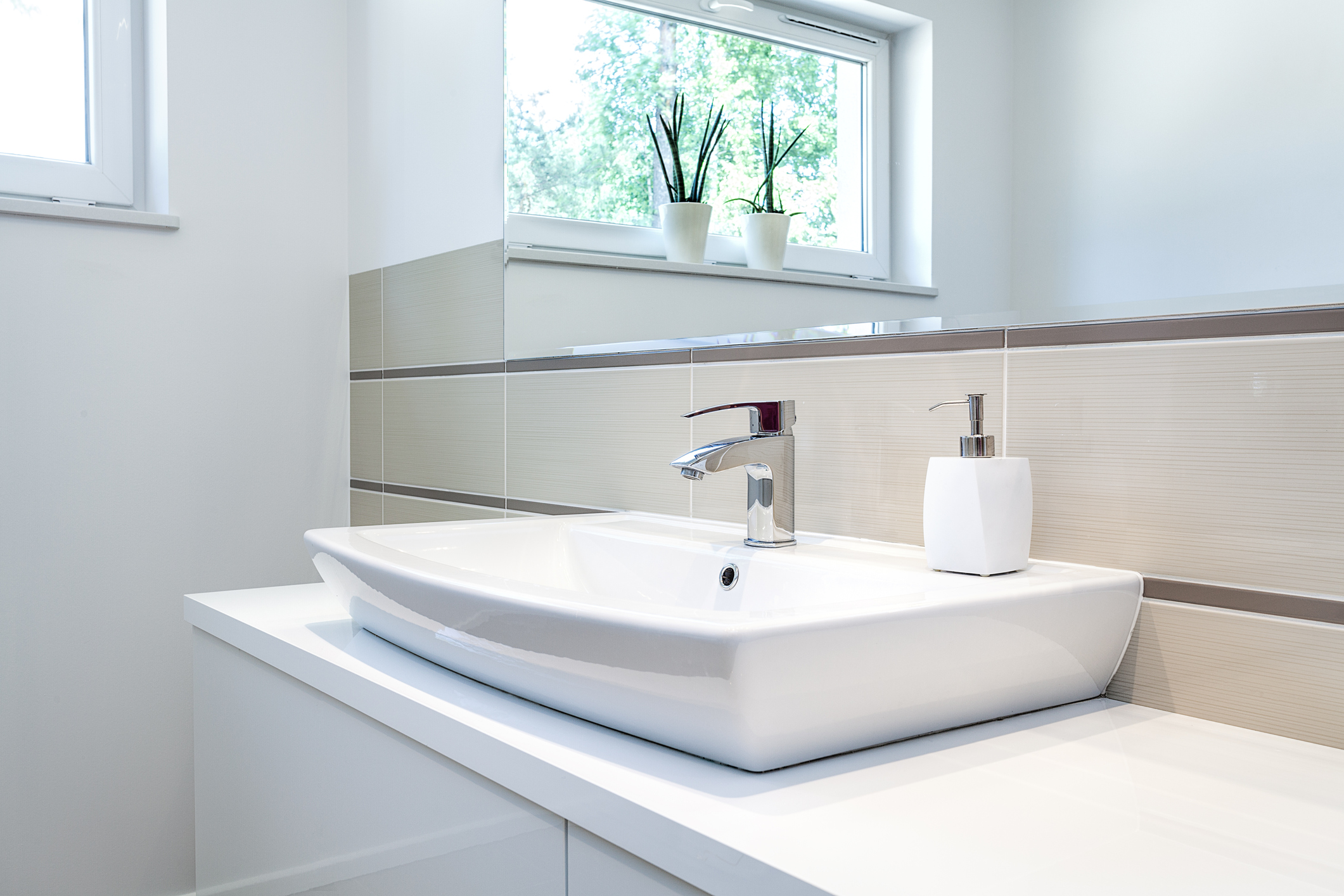 In many ways, you are a typical homeowner. The kitchen is the heart of your home. It is ground zero for all kinds of activities big and small: Quick snacks, casual meals, formal gatherings, a place to bake treats, or somewhere to do homework with the kids. When it comes time to clean up a mess, the sink is critical in getting things done. At Budget Construction Company, our renovation experts can help you select a kitchen sink that is affordable, functional, and accentuates your new cabinetry, flooring, lighting, and appliances.
Choose the Right Sink for Your Kitchen Redo
As with many kinds of home improvements – from doors to windows to additions or roofing – a new sink presents many choices for you to consider. Do you want a single bowl? Are you interested in ceramic, stainless steel, or something else? All good questions, and we excel at educating homeowners so they can make informed decisions. To begin with, there are primarily four build materials available for your sink: Composites, Enamel Coated Cast Iron, Solid Surfaces, and Stainless Steel.
Thanks to its strength and durability, Stainless Steel is a great option for an under-mount sink. It also resists stains, scratches, and impact damage and requires little ongoing maintenance.
Enamel Coated Stainless Steel offers a wide range of colors and styles, but the enamel coating can weaken over time and become susceptible to scratches and wear spots. Minor touch-ups are always a possibility, but even the most the tiniest spots that have been repaired draw attention from even a casual glance. The biggest advantage to enamel coated sinks is the steel under-coating, which makes this kind of sink durable year after year.
A Solid Surface sink is a close second behind stainless steel when it comes to cleanup but gets dinged for points because seemingly "minor" nicks and scratches are tough to repair. But like all countertop and sink materials, a solid surface earns a "food grade" rating from the NSF, meaning it is bacteria-resistant and allows for food preparation without using a cutting board.
At Budget Construction Company, we offer stylish and affordable options for all of your home improvement needs, which means we always recommend consumers think of using Composite materials when pricing a new sink. Made in a factory of polyester and acrylic, composite surfaces come in a wide range of styles and colors to blend in with any décor. This kind of sink is less expensive than other models, but can be less durable, too.
One Bowl or 2?
Depending on household size or how often the sink is used, you also should consider the number of bowls that are needed. Most designers prefer a kitchen sink of the two-bowl variety, where one is deeper than the other and designed for washing pants, pots, and other large items. The deeper bowl serves other purposes, too, as it normally is one set aside for food preparation and where small food refuse drains into the garbage disposal.
Select the Best: Budget Construction Company
Since 1975, Budget Construction Company has been a premier home improvement contractor servicing thousands of homeowners in the Greater Chicago Area. For the best price, selection, and quality services, there is only one choice to make. Call us today at 773-283-9200 to schedule a free in-home consultation.