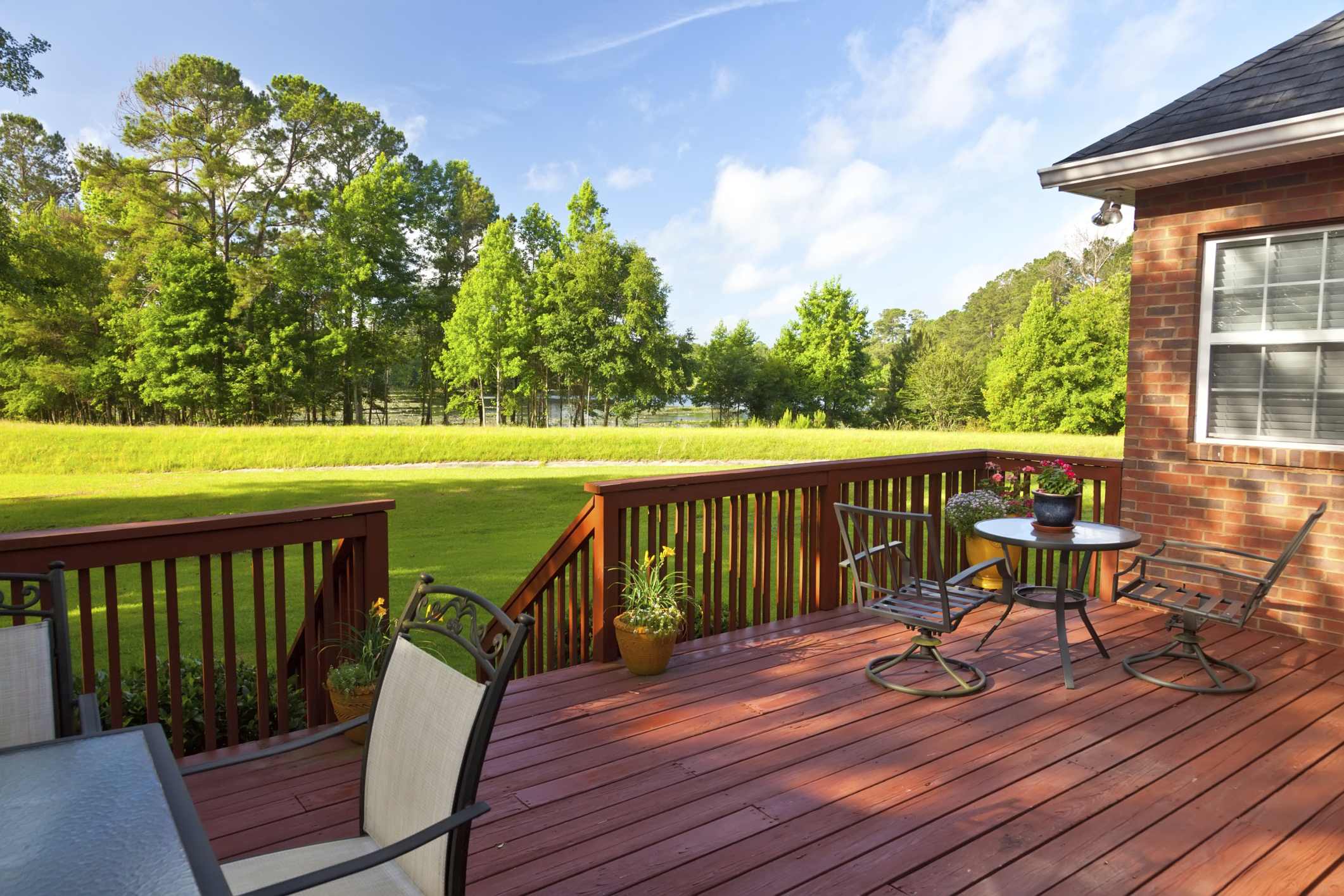 With summer in bloom, it is the perfect time to enjoy the great outdoors. As the economy improves, more homeowners are reinvesting in their residences, with one of the top projects being enhanced outdoor living space. At Budget Construction Company, we have helped hundreds of Chicago area residents realize the potential of their backyards and greenspaces with new wooden decks for every taste and budget.
A new deck not only beautifies and adds functionality to your backyard, it also has the potential to boost the long term value of your home and gives you more options for a casual meal, a more formal gathering, or just relaxing after a long day. Depending on where you live, the vitality and lifespan of any wooden deck is affected by the environment. If you have lived in Chicago long enough, you know what we mean – blistering summer heat, chilly fall days, brutal snow-bound winters, and rain showers in the spring.
Since 1976, the experts at Budget Construction Company have designed and built award-winning decks for hundreds of homeowners, each completed to exacting specifications related to appearance, materials, and accessories. An important decisions to make in regards to a deck is the kind of building material to use. Here are different species of wood to consider for your deck or outdoor project.
Standard pressure-treated wood is a good choice for homeowners who do not want to spend a significant amount of money on a new deck. The benefits are affordability and natural appearance. On the downside, this type of wood needs regular care and maintenance, including periodic refinishing.
Western Red Cedar is another popular choice, adding a rustic appearance to any deck and outdoor living area. Easy to mill and work with, our designers love this wood thanks to its appearance and its natural resistance to water damage and mold.
Thermally modified wood often comes with a 30 year warranty, is lightweight and generally durable – but it does not flex when walked on, and also requires yearly treatment to maintain its appearance. And yes, it can be expensive.
Other options that our design and install teams work with are tropical hardwoods, composites, and plastic or cellular PVC. Each material has a number of benefits. To learn more or schedule a free onsite consultation, contact us today at 773-283-9200 and speak with one of our design professionals.
Budget Construction Company is a Chicago-based, residential construction contractor serving metro Chicago and the surrounding suburbs with high quality construction and remodeling services.
Budget Construction Company
5334 N. Kedzie Ave.
Chicago, IL 60625
Northshore: (847) 647-0902
City: (773) 283-9200
South: (708) 352-0400