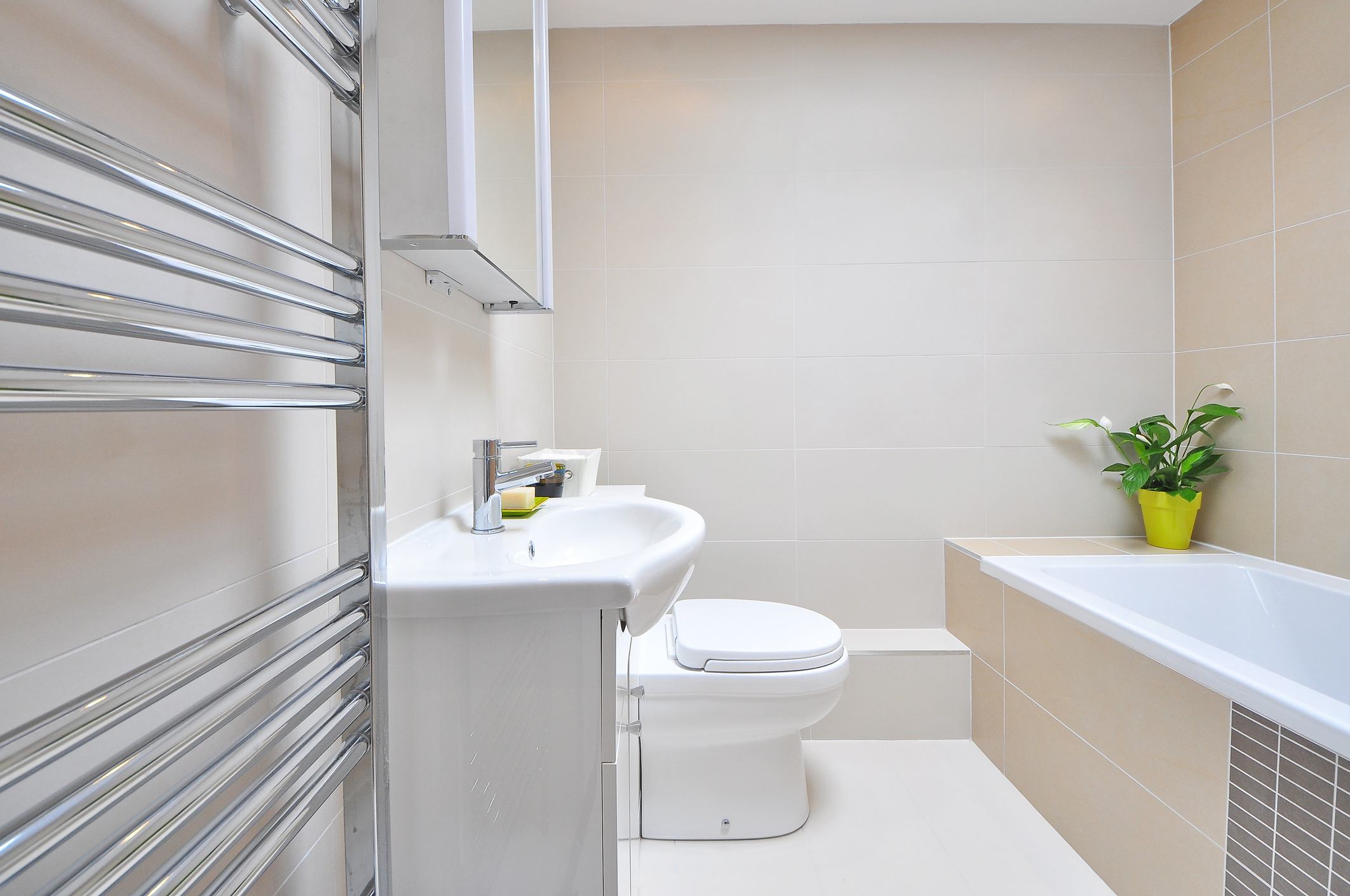 Chicagoland winters are notoriously cold and long, seemingly going on for half the year. Like many homeowners throughout Illinois, you are well aware of the discomfort from walking on floors that are cold to the touch. Stepping onto a cold surface first thing in the morning can send a chill through your body that lasts all day. But what if there were another option? At Budget Construction Company, we specialize in luxurious and affordable improvements for any home, and one of the most popular right now are underfloor heating systems to keep your feet warm and toasty when Mother Nature has other ideas.
Underfloor Heating: The Luxury Upgrade for Any Bathroom
From a design perspective, underfloor heating systems are about as simple as they sound. Most systems can be installed under a variety of flooring, including ceramic, stone, and other kinds of tile, as well as hardwood or laminate flooring – even carpeted floors can benefit from underfloor heating. The most attractive benefit is these systems give consistent warmth regardless of the one you choose. At Budget Construction Company, we will walk you through the technical details of heating your floor. Best of all, underfloor heating can be used throughout your home, and not just in the bathroom.
Here are some things to keep in mind when shopping for an underfloor heating system:
– An underfloor heating system that is paired with whole-house heating gives off comfortable and evenly distributed to-the-touch temperature in any room – bathroom, kitchen, bedroom, or throughout your entire home.
– The system allows you to start the morning with warm feet, a great defense against Chicago winters.
– Underfloor heating systems require little or no maintenance, and are out view so you and your family forget it was ever installed. All you know is your feet are toasty first thing in the morning.
– Drafts around floor boards or the base walls and doors are a thing of the past.
Finally, the temperature can be regulated with a thermostat.
Types of Underfloor Heating
Underfloor heating systems are nothing new. In fact, there is evidence of heated floors in China and Korea going back more than 5,000 years, but the days of building flooring on top of smoldering fire pits is long gone. Today, our design experts can clue you in on the latest advances in underfloor heating, but the two major systems to be aware of are hydronic and electric. Both have their advantages but are equally popular.
Hydronic systems use water or anti-freeze as the heat transfer fluid in a "closed loop" system of piping under the floor that is connected to your home's hot water heater or heat pump. In this system, the water can be heated with natural gas, propane, coil, electricity, thermal energy, wood, bio-fuels, and other sources. Hydronic systems can also be used to cool a hot floor surface. Electric systems use non-corrosive flexible elements installed directly under the flooring and is used for either heating or cooling.
Some of the name brands we work with you may recognize including WarmlyYours, SunTouch, Schluter, ThermoSoft, and many others.
At Budget Construction Company, our design professionals will visit your home and review the underfloor heating options that best meet your needs and financial concerns. We offer design and installation, as well as convenient financing, superior craftsmanship, and a comprehensive warranty on all work we perform.
Choose Budget Construction Company for Your Home Improvement Needs
If underfloor heating sounds like the ultimate bathroom upgrade, call us today for more information or to schedule a free estimate at 773-283-9200. Keep your feet warm all year round with an affordable underfloor heating system from Budget Construction Company.