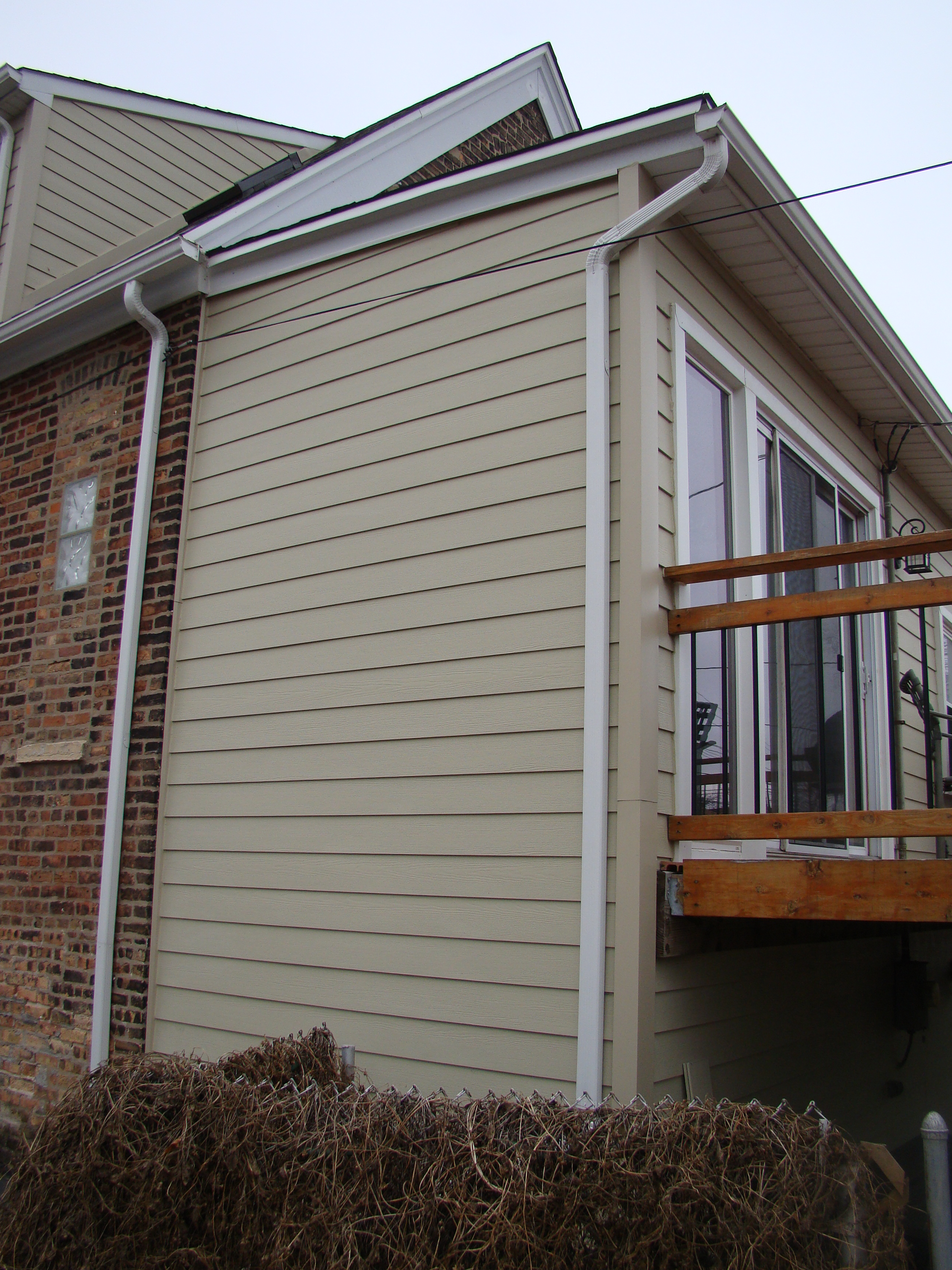 The exterior of your home is not meant to just protect what is inside, but to act as a calling card to those visiting or just wandering down the street. Your home's exterior, whether it is aluminum siding, brick, wood, or something else, beautifies your residence, ensuring that it holds its value from year to year. At Budget Construction Company, our design specialists can help you choose siding best suited to your tastes, and which accentuate your home's architecture.
Freshen Your Home with New Siding
The type of siding you choose depends on many factors, including the style of your home, the environment, and how much you are willing to spend. If your home was built in the Italianate style of the 19th century, chances are that vinyl or clapboard siding – however inexpensive – would be out of place. The types of siding that Chicagoland residents can choose from is substantial and includes:
Aluminum, the standard bearer for siding for more than 50 years, became popular thanks to its durability and ease of maintenance.
Brick is an incredibly robust siding material and blends in with many architectural styles, mostly due to its range of colors from bright red to beige earth-tones to everything in between.
Cedar shingles are perfectly suited to homeowner's who want to maintain a natural look to exterior siding.
Composite or engineered wood are shingles made from a mixture of wood, resins, and other materials. Less expensive than wood, this type of siding comes in long sheets, is easy to install, and appears seamless up close or from a distance.
Seamless steel is growing in popularity because it is immune to shrinkage or expansion due to the weather, does not rot like wood, and gives a clean, finished look when installed.
Stone is extremely durable – and expensive. Many customers choose cultured stone or pre-cast veneer instead.
Stucco is a combination of cement, sand, water, and other materials that goes on like a paste then hardens like stone. It can be virtually any color or texture.
Vinyl siding is plastic made of PVC and while cheaper than other materials, it is susceptible to cracking, warping, and other environmental threats. It, too, comes in numerous colors and styles.
Finally, wood clapboard never seems to get old, does it? Popular for hundreds of years, the species of wood used for this kind of siding includes Cedar, pine, spruce, redwood, Cyprus, or Douglas fir.
Choose the Best Siding Contractor in Chicago
Budget Construction Company excels at implementing stylish, functional, and affordable home improvements throughout the greater Chicago area. To learn more, please contact us today at 773-283-9200 and speak with one of our siding specialists or to arrange a complimentary at-home consultation.