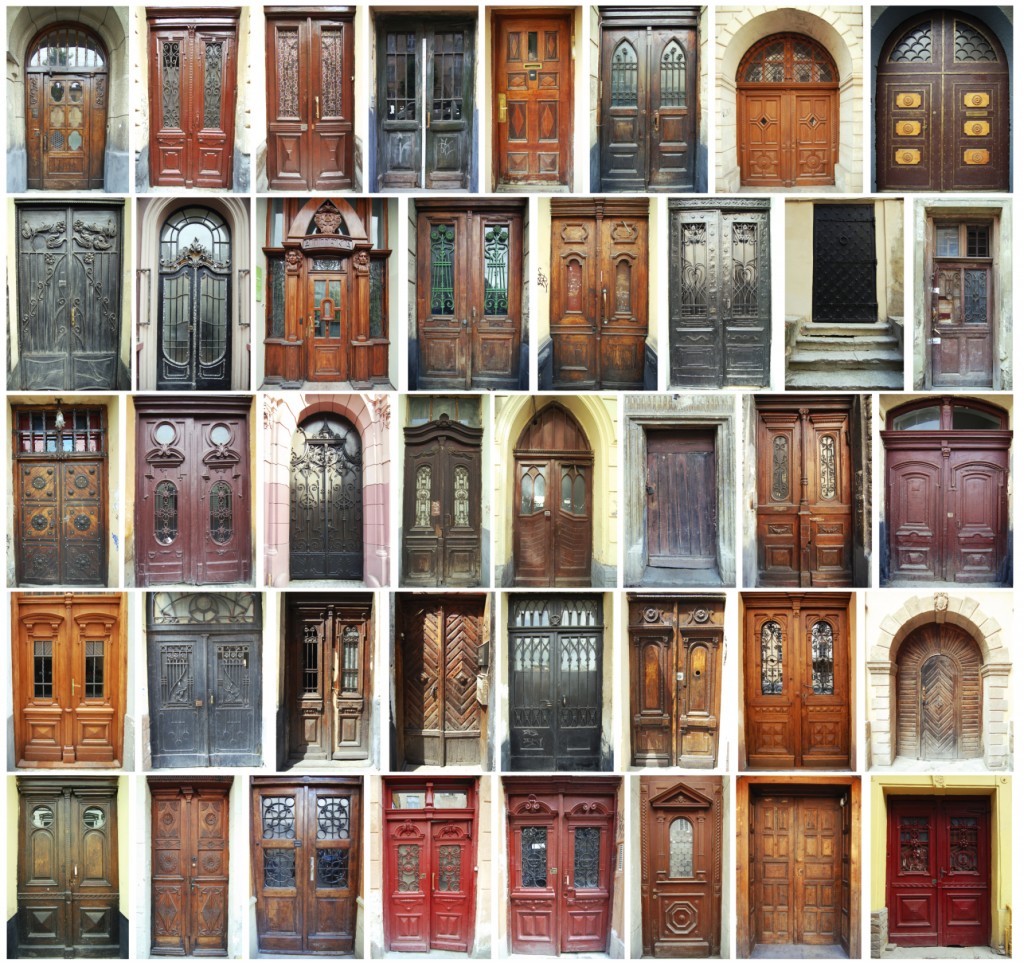 What is the first thing a visitor to your home notices? The roof? Windows? Landscaping? It may be any of those, but more than likely it is your entry door – your home's "calling card" and defining exterior feature. High quality, stylish, and affordable new entry doors have been one of our calling cards for nearly 40 years, and is why hundreds of Chicago, IL homeowners call on Budget Construction Company for doors, windows, new roofing, and other home improvement needs.
Install a New Entry Door
Because selecting new doors is a personal decision for a homeowner, we go out of our way to educate consumers on selecting the right door, from the design to energy efficiency to choosing the most qualified installer available. Call us today at 773-283-9200 to arrange a free onsite estimate, and a member of our sales team will inspect your door and answer any questions you may have about financing, warranty, or the most cost-efficient types available.
Our Favorite Entry Doors
New entry doors come in a wide range of styles and material, but our "favorite" door is simple – it is the one you choose after making an informed decision, and has been installed to your complete satisfaction. Chicago, IL homeowners have four distinct styles to choose from:
Decorative Glass Doors. Stylish and instantly noticeable, decorative glass doors benefit from cutting-edge build materials and construction methods that make them secure and energy efficient. Remember, all of the new doors we sell and install are Energy Star® qualified.
Wrought Iron Doors offer a unique combination of style, durability, and value. On first glance, they ooze security. At Budget Construction Company, all of the wrought iron doors we sell are made from high strength, powder coated steel, giving our design team the ability to match a design that meets your needs.
Fiberglass Doors come in styles that can mimic any traditional door surface texture, from wood to vinyl and steel to any other. Best of all, they are energy efficient – offering more than four times the insulation properties of solid wood doors. It also is worth mentioning fiberglass doors require less maintenance than other door types.
Finally, patio doors are popular because they are the perfect complement to a newly remodeled family room or dining room. Call us today, and our design experts can help you select a model that fits your décor and architecture.
Budget Construction Company is a Chicago-based, residential construction contractor serving metro Chicago and the surrounding suburbs with high quality construction and remodeling services.
Budget Construction Company
5334 N. Kedzie Ave.
Chicago, IL 60625
Northshore: (847) 647-0902
City: (773) 283-9200
South: (708) 352-0400