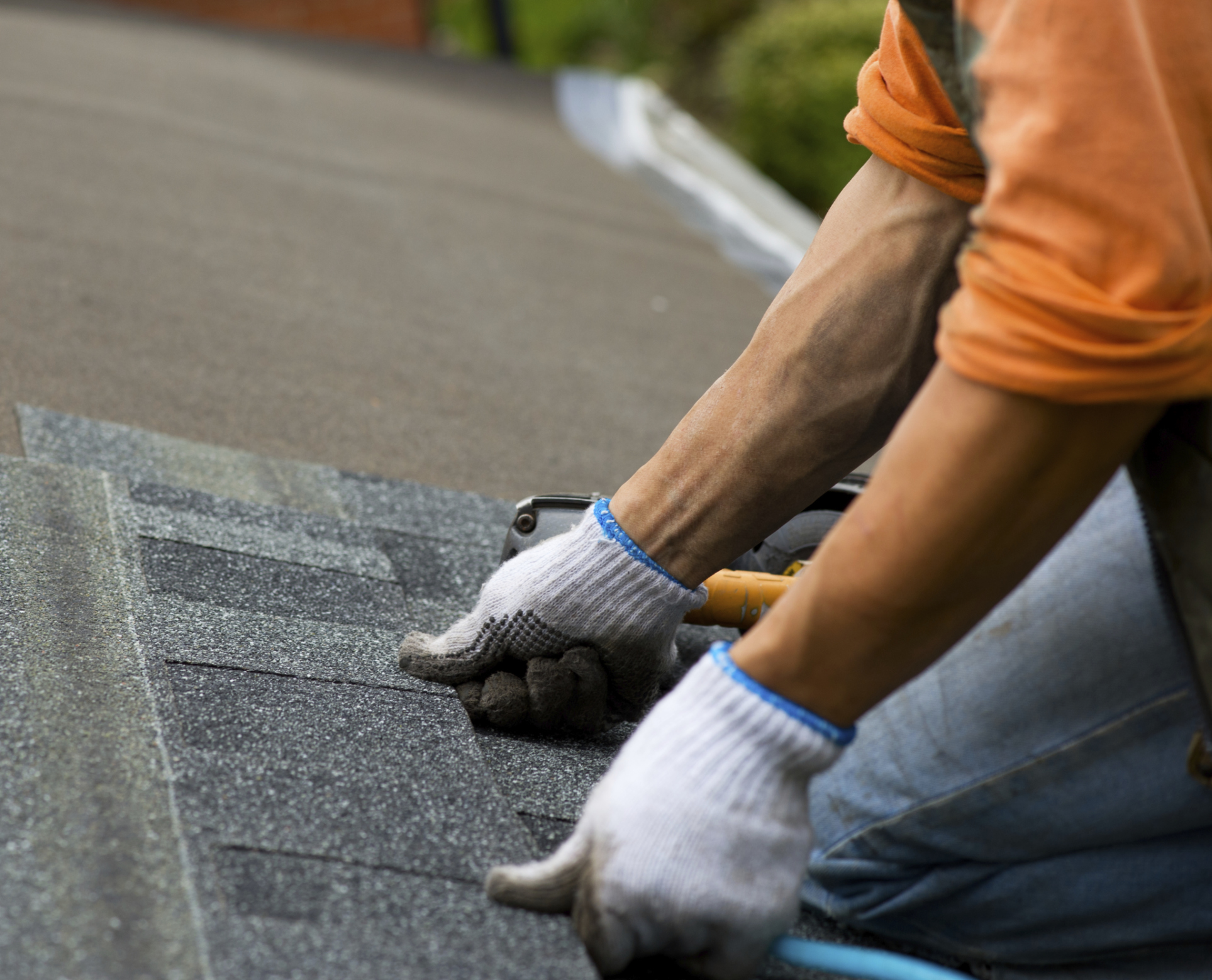 If you inspect your house after a rain or wind storm and notice shingles missing from your roof, or small granules on the ground, chances are your roof needs work. Because repairs or replacement can be expensive, you should select a trusted roofing specialist with decades of service to hundreds of satisfied customers. In Chicago, few fit the bill better than the professionals at Budget Construction Company.
We have been in business for nearly 40 years and have a record of high quality work at affordable prices, but we strive to educate our customers on what to look for in a home improvement specialist.
Questions to Ask Before Hiring a Roofer
Once you have decided to repair or replace your roof, you need to find a contractor. Here are several questions we recommend you ask multiple companies before making your final choice.
Are you licensed? The answer you need to hear in all cases is yes. Our Illinois State Roofing Contractors License number is 104.010272-105.002279. A contractor cannot legally perform roofing work without state licensing.
Is your staff covered by workman's compensation insurance? Insurance is expensive, but all reputable roofing contractors invest in their staff's well-being by offering insurance if they are injured on the job. We do, and have since the beginning.
Do you offer general liability insurance? Again, you want to hear a yes. This type of insurance provides coverage if, for instance, the roofing contractor accidentally damages your property during installation.
Will you remove my old roof? Some roofers will continually shingle over old roofs, but that is asking for trouble because of the added weight. Also keep in mind that shingling over your old roof means the installer has no way of knowing if there are soft spots or rotten wood beneath the current roof. We recommend removing old roofs.
Will you clean up after the project and remove old roofing materials from my property? Yes. We leave your property in the same condition it was when we got there – clean and free of roofing materials.
Do provide a written estimate? This is important. You always want to receive a written estimate to compare it to others
Do you warranty your work? The answer should always be yes.
Finally, do not be afraid to ask a potential roofing contractor for references. Ours are available online, so call us today for a free roofing estimate at 773-283-9200.