Home Exteriors: Decks & Porches
Adding a deck or porch on your home is a beautiful feature all will enjoy!
Enlarge your home living area while improving the value and curb appeal of your home with an attractive outdoor deck or porch. In addition to the aesthetic beauty of a deck or porch, you and your friends and family will be able to enjoy the beauty of the outdoors surrounding your home. Decks and porches change the entire look of a home – for the better!
Deck and porch additions are among the least complex and most pleasing home improvement projects you can carry out with our help. When you make the decision to add a deck or porch to your home, we will guide you through every step of the process smoothly. We offer an extensive variety of style options including but not limited to attached, freestanding, multi-level, corner style, and octagon, just to name a few.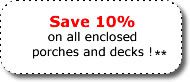 At Budget Construction, we will custom design your deck or porch to your exact needs and wants, while respecting your budget specifications. We guarantee to work within your budget so you don't end up with buyer's remorse at the finish of the project – We want you to have buyer's glee! We utilize a wide variety of deck materials like cedar, treated wood, synthetic, or lower cost wood-composite materials like TREX.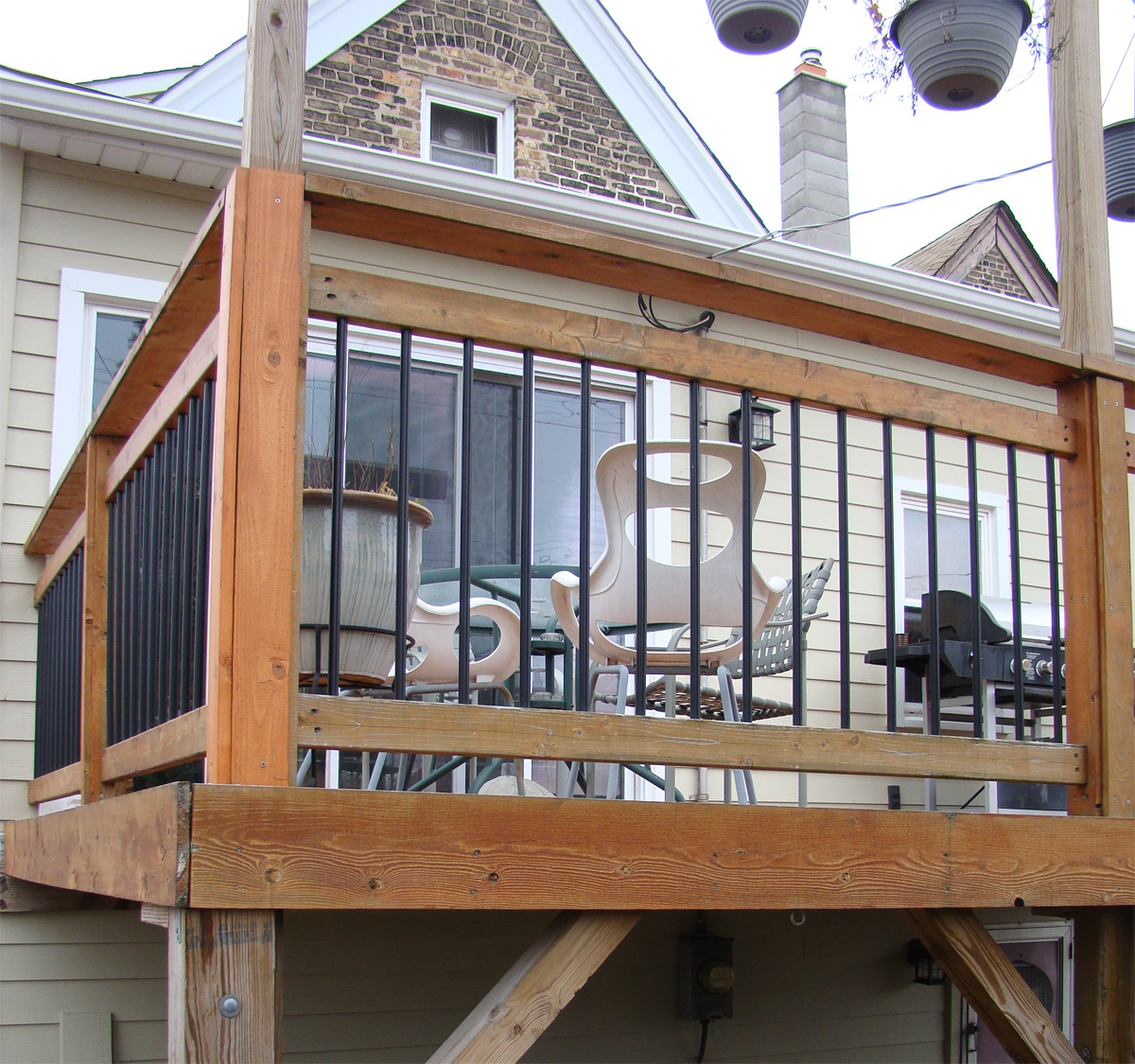 Wear & Tear
After sitting in the sun and rain year after year, even the best sealants and preventatives wear off, leaving your deck or porch looking a bit sad. Environmental wear and tear to the deck materials can also cause dangerous problems like dry rot and weathering.
One of our carpenters or deck specialists can repair your deck or porch and make it look and handle like new again. They can also easily incorporate your ideas for redesign or modifications at the same time. No project is too big for us to handle so make sure you share all your ideas with us.
Let our Budget specialists help you in designing and building the deck or porch of your dreams!
Chicago Deck Contractor | Chicago Porch Contractor | Chicago Porch and Deck | Chicago Custom Decks
**This offer does expire.